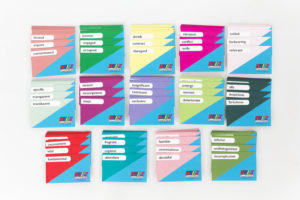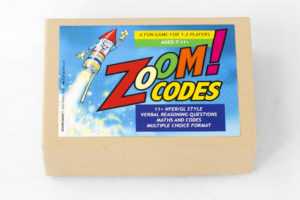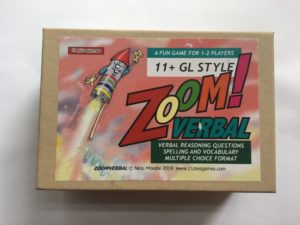 WHIZZ AND ZOOM CARD GAMES – Designed for 11+ Common Entrance and SATs preparation.
Improve knowledge, speed and test performance!
Whizz Match and Whizz Opposites – Vocabulary.
Whizz Maths – Fractions, decimals, percentages and ratios.
Zoom Verbal and Zoom Codes – 11 + GL style 21 question types.
BUY AT ONLINE SHOP – FIVE STAR RATINGS ON AMAZON.